What are the benefits of the voucher?
You will not wait for your flight in the departure zone, but in the Business Executive Lounge – a comfortable room for passengers who value comfort and relax prior to the travel. In the room you can use the office zone with places for working and office appliances, food zone (snacks, liquor and soft drinks are included in the price), as well as the relax zone. The room is also equipped with a free WIFI, national and international newspapers and qualified personnel.
Fast Track allows for going through an individual and fast safety control without the necessity to wait in a queue prior the entrance to the departure zone. This service is particularly useful for passengers who arrive at the terminal at the last minute.
Order the voucher at +48 61 869 2523
Want to find out more? - recepcja
The vouchers are single-use and can be used at any time.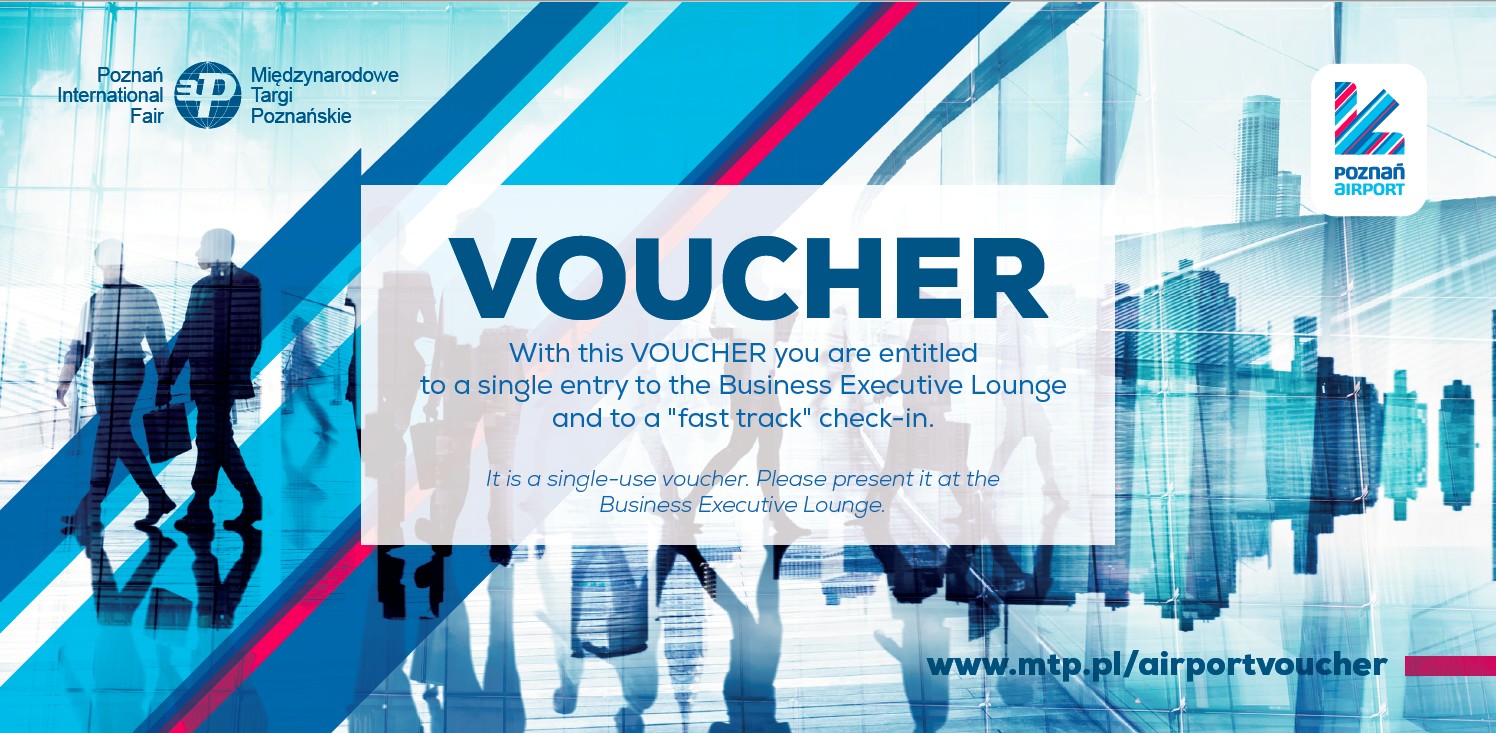 Where Can you Fly from Poznań Airport?