Parking PWK
The MTP underground car park has 3 levels and 650 parking spaces.
Thus, it is the largest facility of this type in Poznań, which can be used not only by participants of events taking place at the MTP Poznan Expo - fairs, conventions, concerts, mega events - but also those coming to the capital of Wielkopolska for tourism or business purposes, as well as by residents of Poznań themselves.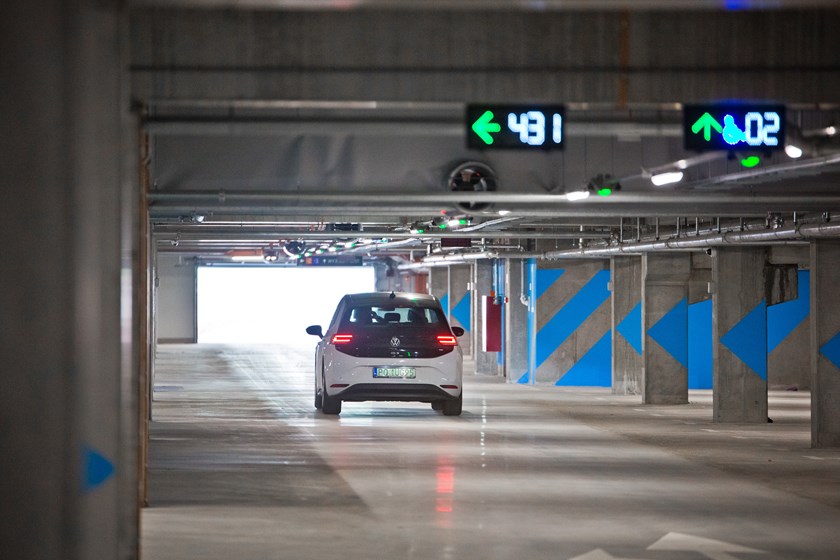 The location of the car park
The underground car park of Grupa MTP is located at 11 Głogowska Street. The entrance to the car park is located just behind the Trade Fair Center building, at the height of the railway station, in the place of the former Adria restaurant.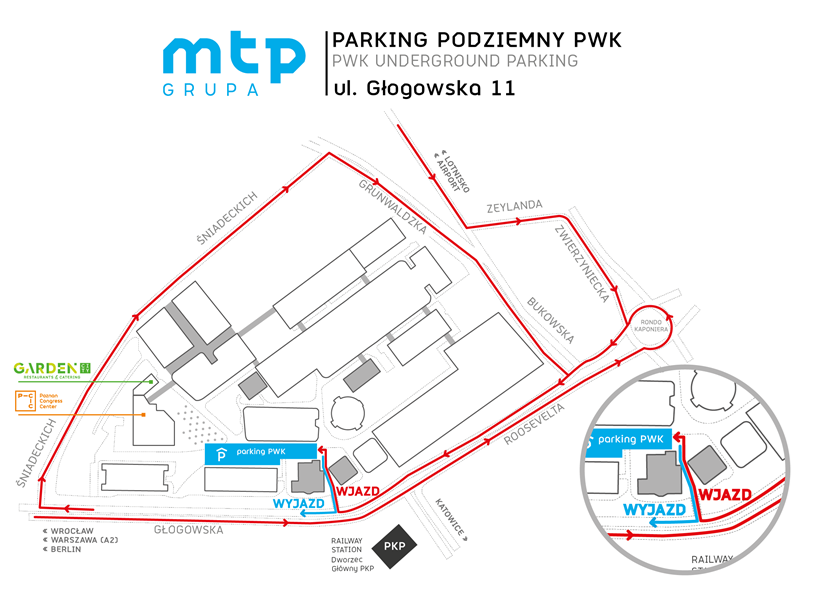 In the car park, handicapped spots are located.
Parking under Iglica
A new pool of places for the PARKING UNDER IGLICA!
Due to the great interest of the inhabitants of Poznań, we have expanded the parking. Tickets and monthly and even two- and three-month subscriptions are available on the website >>ToBilet<< 
For residents of Poznań and visitors, we offer two additional parking lots at ul. Grunwaldzka.
• Parking at the Spire - on the MTP grounds, opposite the Sheraton Hotel.
• Grunwaldzka car park opposite the Głos Wielkopolski office building
The car parks are open 24 hours a day, with the possibility of parking vehicles with LPG systems.
It is a convenient parking opportunity for both Poznań residents and visitors planning to take advantage of the nearby attractions.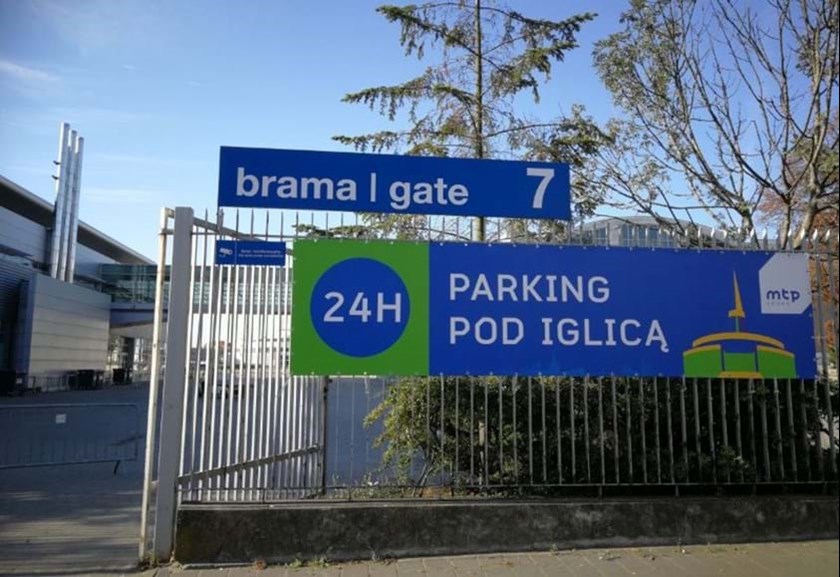 The entrance to the Parking lot under the Iglica is from ul. Grunwaldzka, right in front of the complex of pavilions 3 and 3A, crowned with a small historic spire. This is the last exit before the intersection with ul. Głogowska - entry gate No. 7 to the MTP grounds.
Check how to get to the Parking pod Iglica >>>
Standstill prices
Passenger car and delivery vehicle up to 3.5 tons GVW
• PLN 5 for each started hour
• PLN 25 for 8 hours
• PLN 40 for 1 night
Bus
• PLN 8 for each started hour
• PLN 40 for 8 hours
• PLN 80 for 1 night
Subscription
• PLN 119 / month in a passenger car
• 190 PLN / month, a delivery vehicle up to 3.5 tons GVW and a bus
Payment is accepted, in cash, with credit cards and vouchers.
BUY A VOUCHER for a TOBILET
Validity of the Voucher
If you buy a monthly voucher with an expiry date of 01-28.02.2021, it means that you should start using the car park in February..
The first entry to the car park determines the exact duration of your subscription.
For example, if you start on February 22, the subscription will be valid from February 22 to March 21, 2021