Investment projects to change MTP Poznań Expo
Construction of a multi-storey underground car park is in progress, which will translate into even greater comfort for exhibitors and visitors - as early as in spring 2022!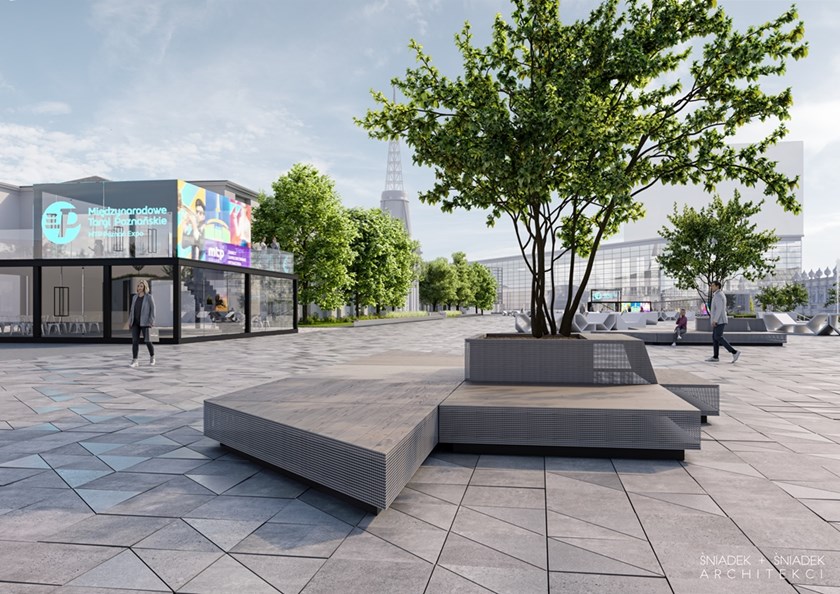 Design by Śniadek+Śniadek Architects
-  Although it has been a very difficult year for the whole exhibition industry, despite the fact that dozens of events were not held, we are not slowing down. We invest, improve our infrastructure and grounds to meet the needs of our visitors and inhabitants,  persuades Elżbieta Roeske, Vice-President of Grupa MTP's Management Board.
The underground car park will consist of three levels. It will accommodate 652 cars and will also provide space for the disabled. It will be equipped with stations for charging electric cars. It will also have its own retention reservoir, from which water will be distributed to irrigate the surrounding green areas. The entrance to the car park will be available from Głogowska street, at a level of the railway station, on the site of the former Adria restaurant.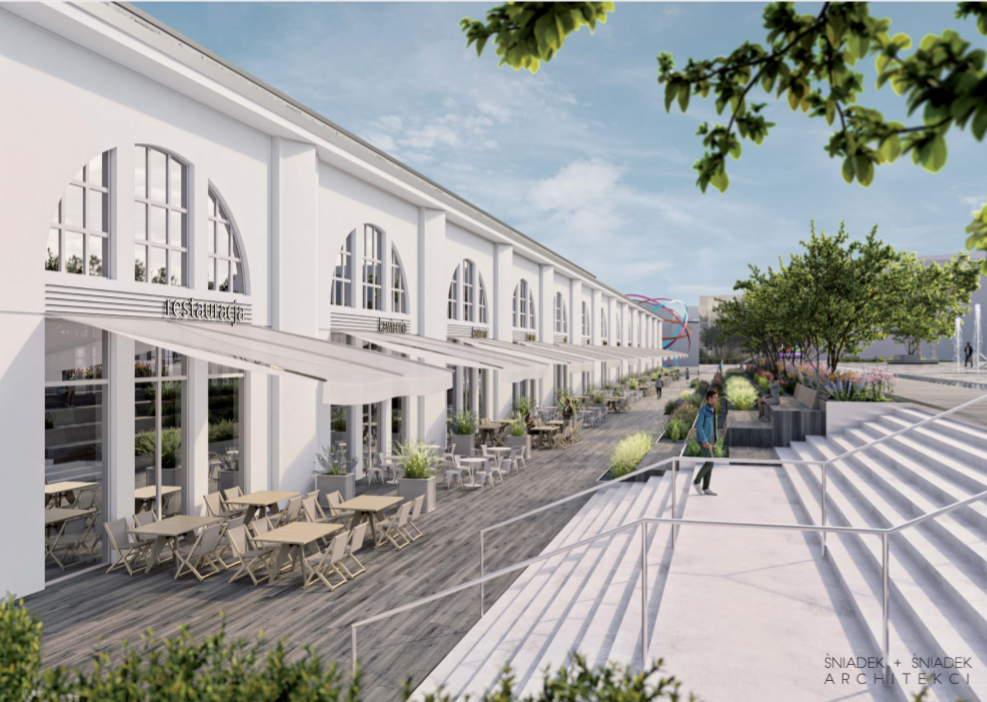 Design by Śniadek+Śniadek Architects
- The car park will be used mainly by participants of events organised on our premises - fairs, congresses, conferences or concerts - Elżbieta Roeske discloses. - However, it will be spacious enough to be used also by local residents or people visiting Poznań.
A new space will appear above the underground car park which will be made available to residents and tourists. Between halls 1, 2 and 12 an attractive square surrounded by greenery will be created with places for recreation and leisure. It will accommodate more than 10,000 people and will be perfect for outdoor cultural events, concerts and happenings. Numerous restaurants and cafes will be opened within the square.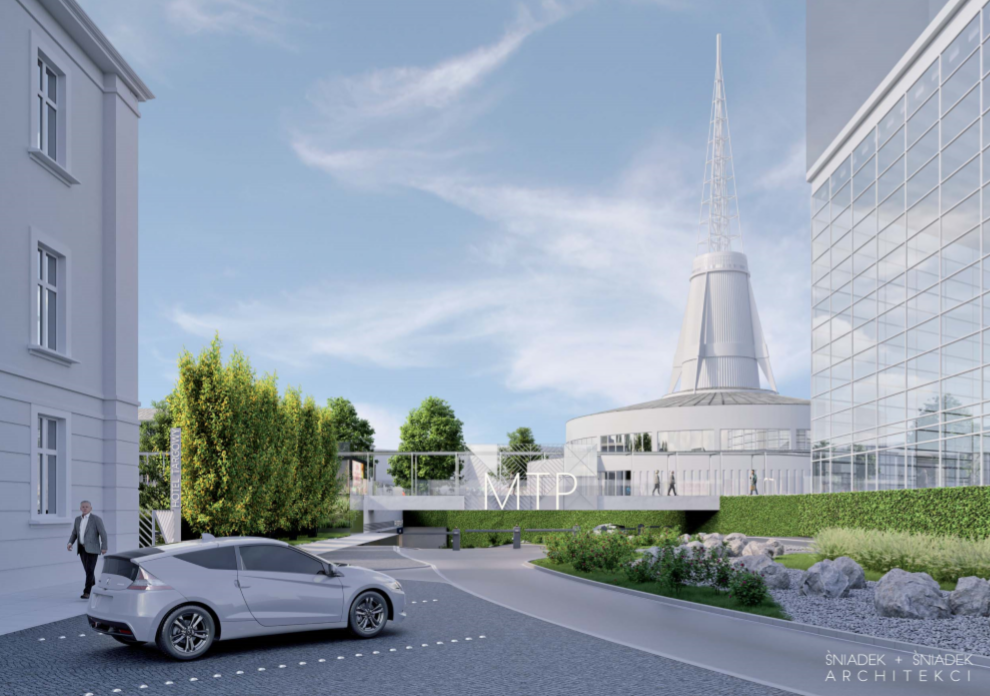 Design by Śniadek+Śniadek Architects
- This place will be buzzing and will become a venue where you can have a good meal, take part in a cultural event or just relax, he adds. - It will be a place accessible to everyone because its opening will be connected with opening a part of the fair area for residents and the passage between Głogowska Street and Śniadeckich Street.
Works related to the reconstruction of the square and creating a cultural zone will cost nearly 39 million PLN and will be carried out in parallel with the construction of the car park. The complete investment is scheduled to be ready in autumn this year. The conceptual design was created by the Śniadek+Śniadek Architects studio.
Kinetic elevation of Poznań Congress Center
The modernization of the flagship facility at the MTP Poznań Expo - Poznań Congress Center has started.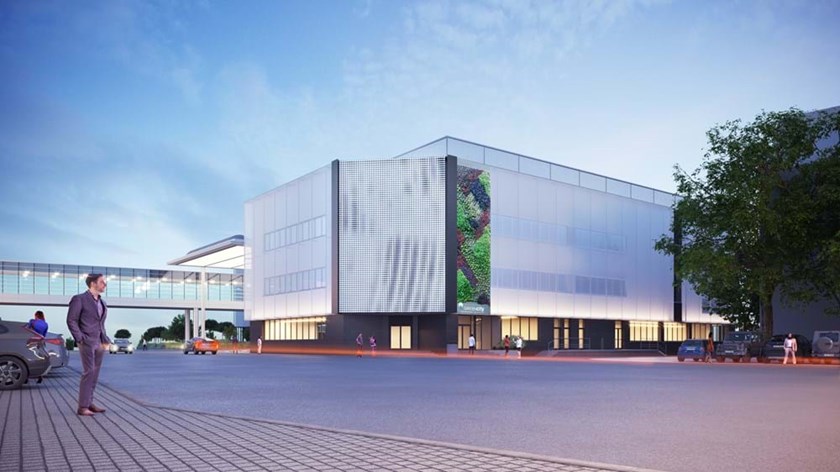 The building will receive a modern kinetic facade, which with the help of thousands of small tiles reacts to wind. A similar type of facade can be found, among others - on buildings in Great Britain or Australia.
The 20th place in the world ranking of cities adapted to the organization of large events proves the prestige and perception of Poznań Congress Center in the international environment. The international ranking was prepared by the Northstar Meetings group, taking into account the exhibition space, price and access to the hotel base, air connections, travel time from the airport and security level.