Read the coverage of last year's edition of this event.
13 film screenings in the open air, beach in the city centre, fountain, relaxation zone with hammocks, playground, sports and leisure activities, entertainment for children, health education activities, reading room – and all that as part of Summer at the MTP Poznań Expo.
The seventh edition of the event for the inhabitants of Poznań meant seven weeks of attractions available from Wednesday to Sunday.
An interesting program, tailored to the requirements of Poznań residents of all ages, determined such a large attendance. The program includes sports and recreational activities, animations for children, pro-health activities and thematic events related to, among others, with the 90th anniversary of PeWuKi. Over 4,000 viewers took part in 13 open-air cinema screenings. Under the cloud, you could watch films awarded at international festivals, incl. Green Book, Bohemian Rhapsody and the Cold War.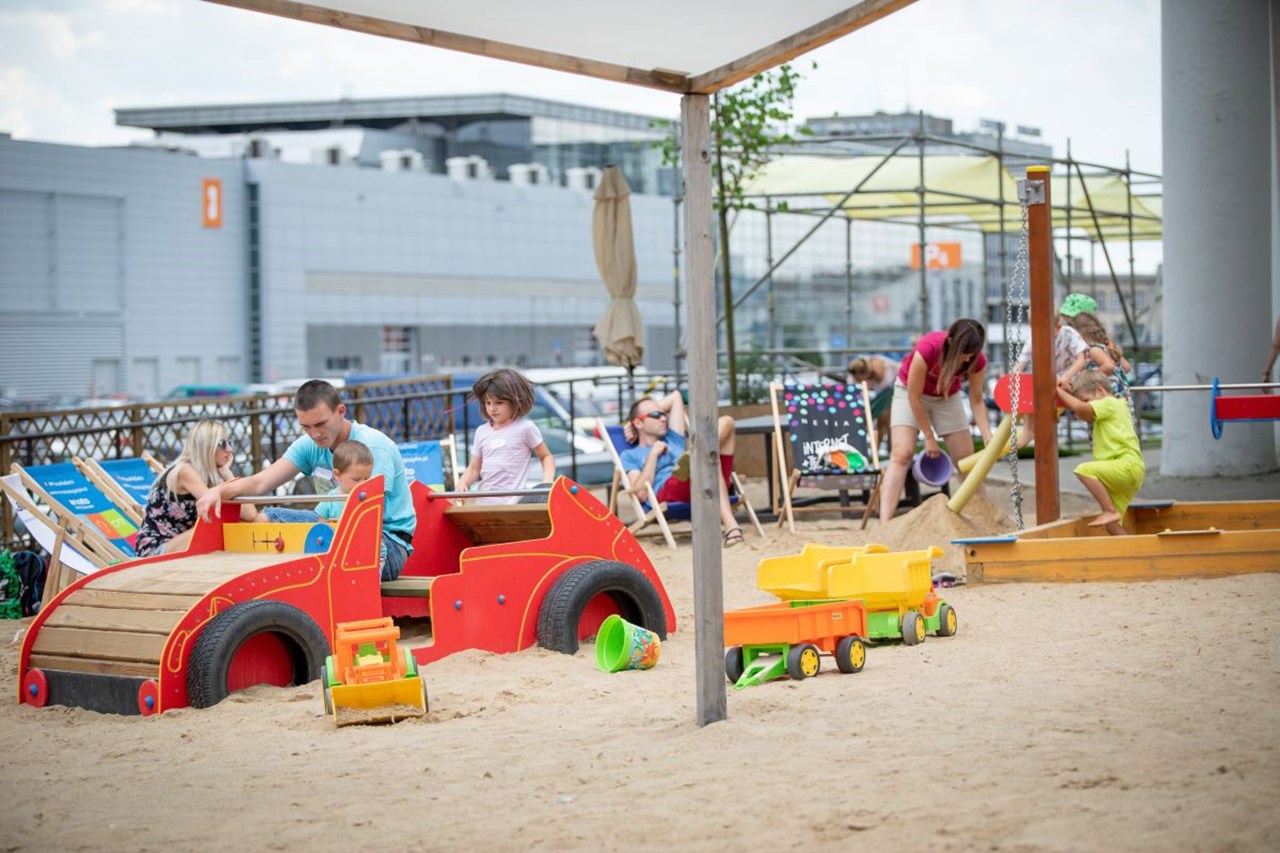 Guests had at their disposal a beach, a relaxation area with hammocks and deckchairs, a playground, games and sports equipment rental, football and basketball courts, tennis tables and a space for roller skating. The seventh edition of the event for Poznań residents lasted for seven weeks. The 'Summer at the Fair' space could be used from Wednesday to Sunday. Admission was free.