Wood industry in Gin Dobry Club
Over the years Drema fair has been considered one of the most important fair dedicated to the wood and furniture industry in Europe, where the most cutting edge technologies, machinery and tools for wood processing as well as brand new products are presented. Drema promotes accomplishments of the Polish wood industry which constitutes a large share of the GDP.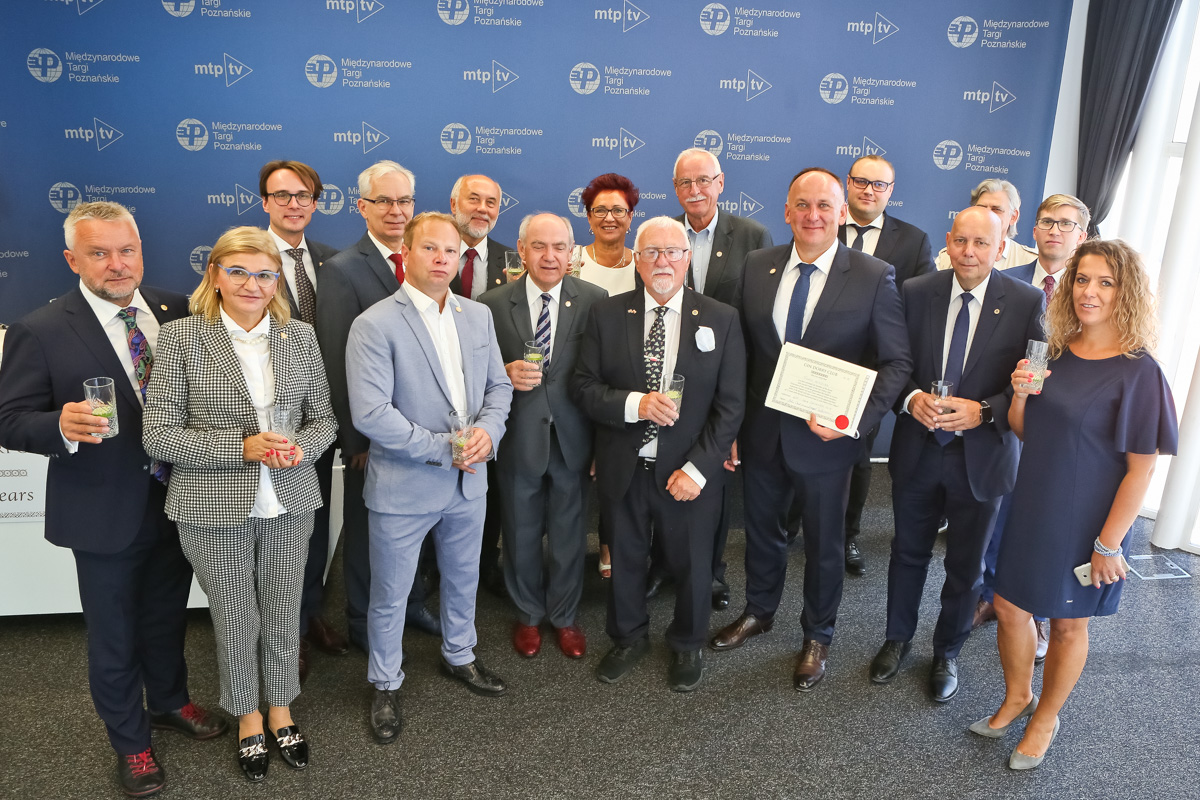 It therefore comes as no surprise that already on the first day of the event the meeting room of Gin Dobry Club was filled with international guests. We were visited by heads of industry associations, management boards of companies producing machinery and equipment for the wood industry, members of economic chambers and associations, diplomatic corps and obviously, the members of GDC  - among others President of  Szynaka Meble and President of the Polish Chamber of Commerce of Furniture Manufacturers Jan Szynaka,  Bogdan Czemko, Director of the Polish Economic Chamber of Wood Industry and Dr Andrzej Byrt – Polish economist, public officer, diplomat, former President of the Management Board of Poznań International Fair. Unofficial atmosphere of the meetings facilitated exchange of information, fair titbits and strengthening relations.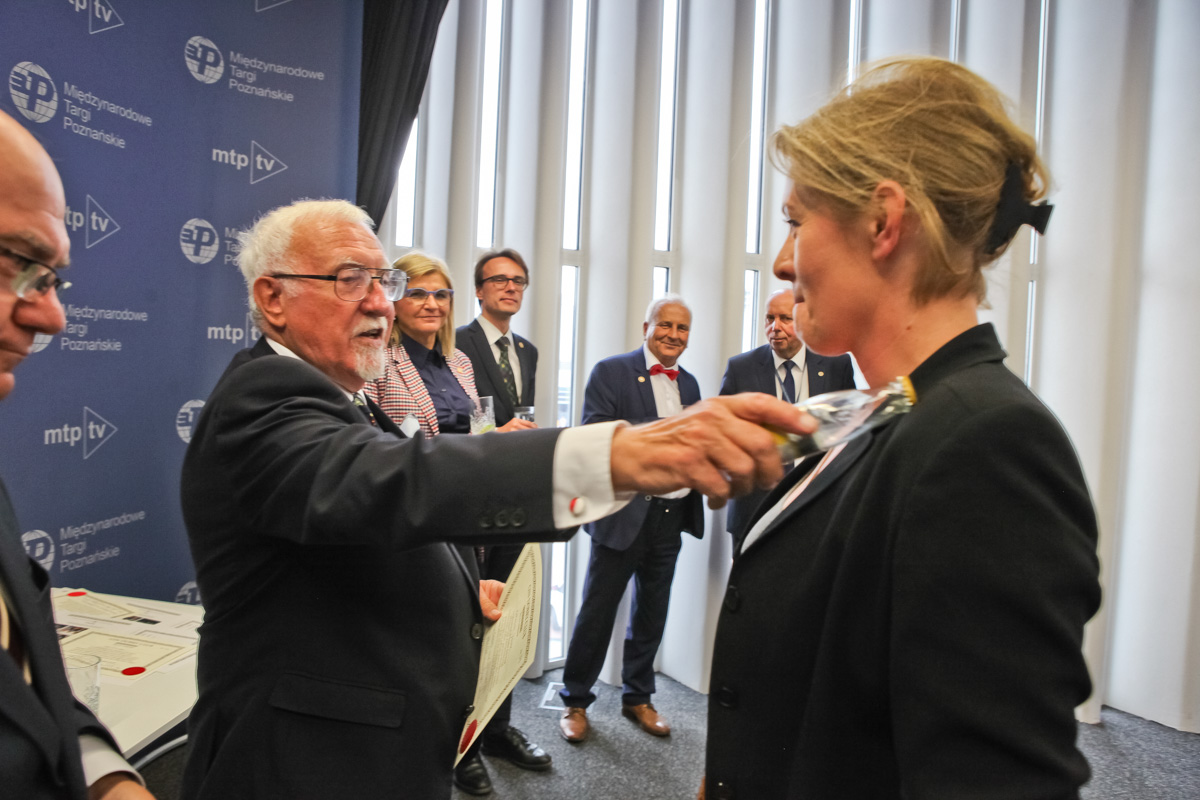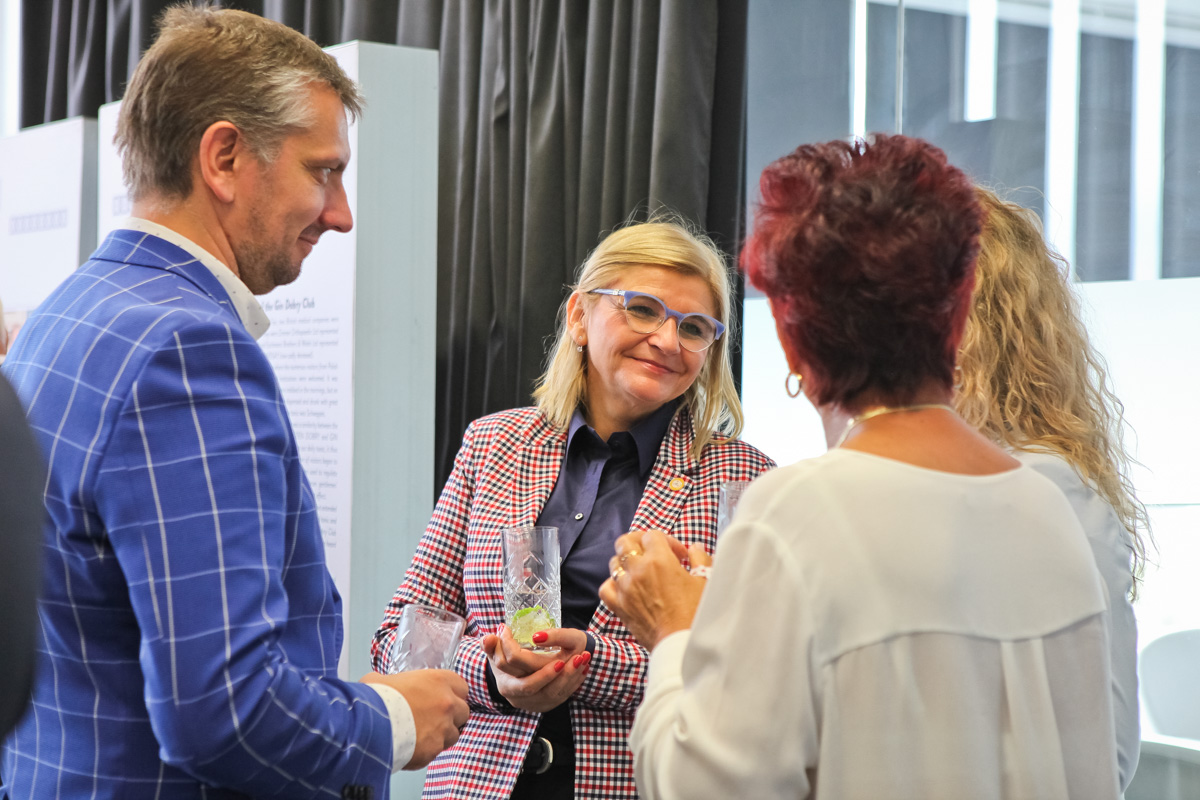 On the first day of Drema fair the Club was joined by a grandson of the pre-war director of Poznań International Fair – Stefan de Ropp,  Mr John R. McDonald, partner and shareholder of the company Briggs and Morgan from Minneapolis, USA. On Tuesday, the elite circle of GDC was however joined by Mr Tomasz Nieciąg, President of the Management Board of company ITA Tools from Cracow. September 13th brought three new members – Mr Jan Gondek, President of the Management Board of Penny Gondek from Oleśnica,  Mr Karel Adamik, President of Adamik Company, s.r.o., Paskov, Czech Republic and Mrs Karolina Janiak, Commercial Adviser of the Embassy of Poland to Canada in Warsaw.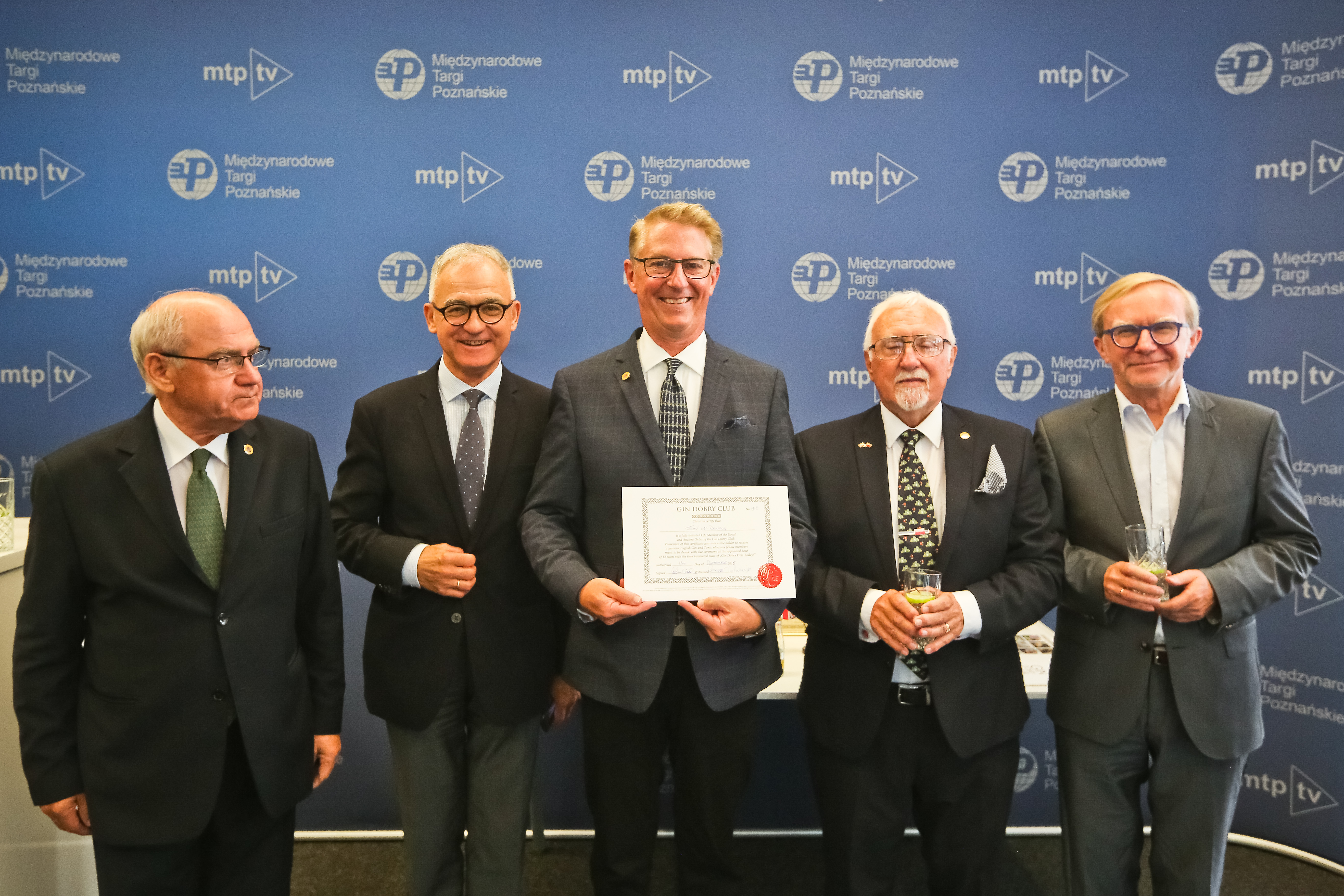 Gin Dobry Club with British Accent
This year ITM – Innovations-Technologies-Machines trade show  have been visited by hundreds of professional visitors. The trade show saw a lot of events and business meetings, presentations, talks and simply networking. ITM Poland has been a mandatory event for manufacturers of machines and modern solutions for industry, as well as entrepreneurs seeking innovation for their enterprises.
We are more than happy, that during such important fair true connoisseurs of Gin from Great Britain joined our Gin Dobry Club. This means, that our club not only welcomed true professionals but has also become Internationalised. We are pleased to welcome in our ranks - Mr Kenneth Cooke from the COMPANY OF CUTLERS IN HALAMSHIRE, Sheffield and Mr. William Beckett, chairman of the International Trade Forum, also from Sheffield. Welcome aboard!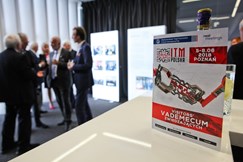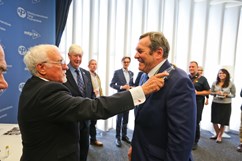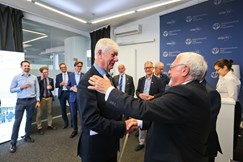 Gin Dobry Club at Polagra Food
These were three hot days at Polagra Food. Exhibitors met contractors, visitors visited the stands, and the number of Gin Dobry Club members increased again. We are very pleased to announce that on 16 May Dariusz Sapiński, the President of the Management Board of the MLEKOVITA Group, Janusz Rodziewicz, President of the Management Board of the Association of Polish Butchers and Cold Meat Producers, and Jacek Marcinkowski, Honorary President of the Association of Polish Butchers and Cold Meat Producers, Head Guildsman, Polish Guild of Butchers and Cold Meat Producers, joined our Club. A day later, the group of the Gin Dobry Club members was also joined by Dominik Górny, Member of the Board of the Hipolit Cegielski Association. Gentlemen, we are honoured by your company! The next Gin Dobry Club meeting will be held at the ITM Poland Fair.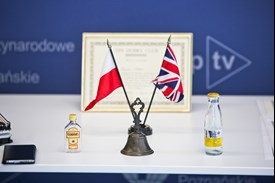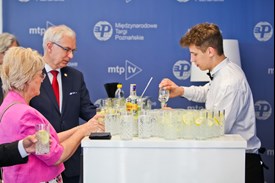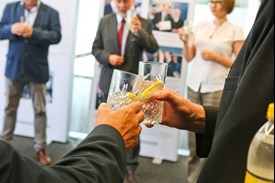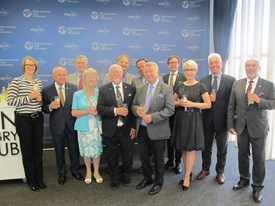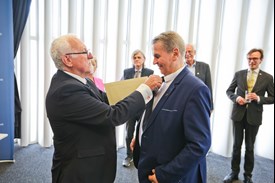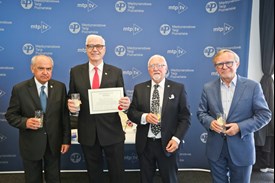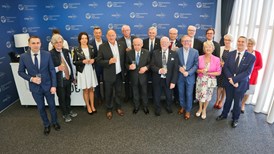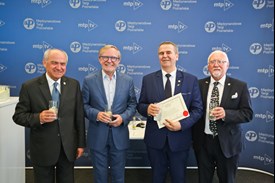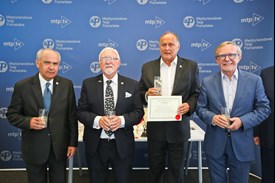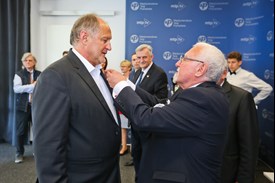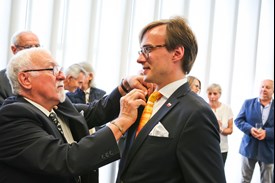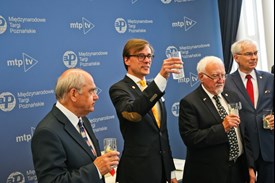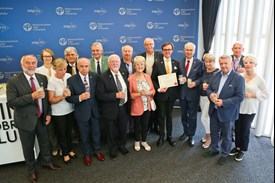 Gin Dobry, Instalacje
Another fair, new opportunities for meetings in the Gin Dobry Club. The Instalacje, Sawo, Securex, Expopower and Greepower Fair will be remembered for many reasons, and one of them is that during this event Andrzej Siedlewski, President of the Management Board of Victus-Emak, joined our club. The usual ceremony was as usual hosted by President of Gin Dobry Club, John Cash. Welcome to our club and we hope you will have plenty of opportunities to toast "Gin Dobry First Today"!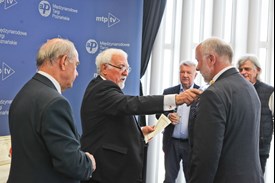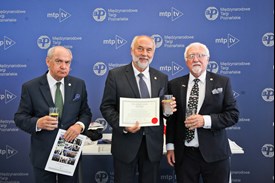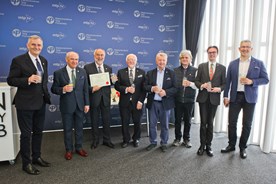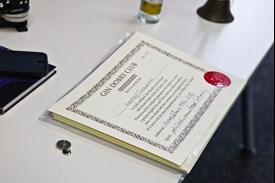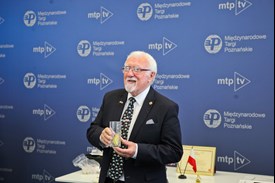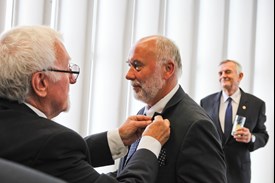 Cars and gin and tonic
Poznań Motor Show was another opportunity for our club members to meet. It was even more pleasant, as our group was joined by another member, namely Jerzy Ćwiszewski, President of the Management Board of UNIMETAL. Can you believe that he is already our nine hundredth club member? Using the automotive trade fair terminology – Gin Dobry Club has come a long way from its inception! We would like to warmly welcome Mr Jerzy Ćwiszewski aboard, believing that there will be many occasions for frequent toasts. Gin Dobry First Today!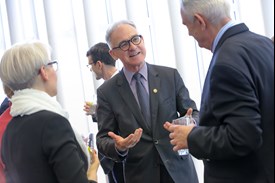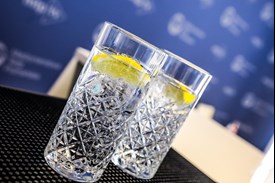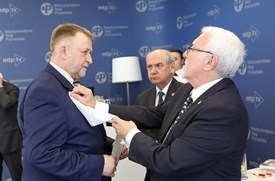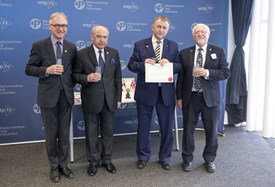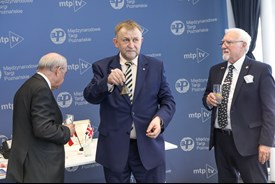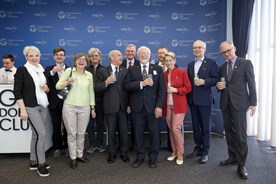 Velkommen ombord!
Gin Dobry Club is becoming more and more international. At the Meble Polska Furniture Fair, Tina Jorgensen, Purchasing Director at Broste Copenhagen A/S, Denmark, and Kim Siefert, CEO of BLN Design, Denmark/Poland, joined our Club. The President of Gin Dobry Club, John Cash, carried out the ceremony of accepting the new Club members. Velkommen ombord, which in Danish means "welcome aboard"!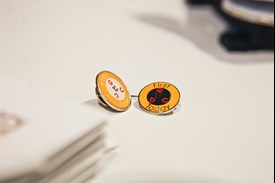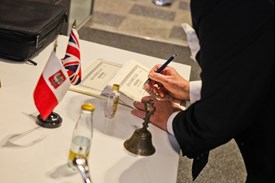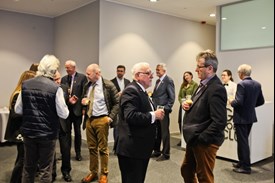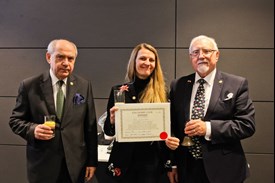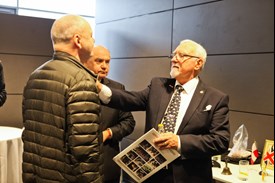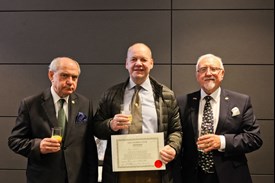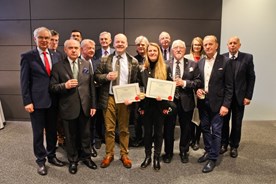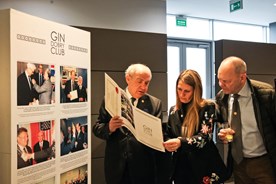 Gin Dobry at Gardenia
Even when it is freezing cold outside, in the Gin Dobry Club the atmosphere is always hot. We proved it once again during the Gardenia Horticultural Fair.
When the temperature outside reaches -15 degrees Celsius, what could be more pleasant than a quiet haven, a consummate drink in the hand and a group of nice people to talk to? The group which – as we may emphasize with satisfaction – is still growing. During Gardenia, we have accepted another two persons into the Gin Dobry Club. The first one is Maciej Konieczny, Sales Director at Husqvarna Poland. The other gentleman is Karol Omelan, Turf Sales Manager at John Deere Polska. We are pleased to welcome them among the Club members and we hope that they will carry out their obligations associated with the membership in this respectable group diligently and conscientiously!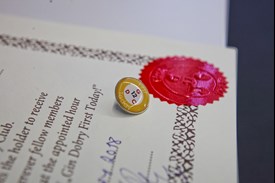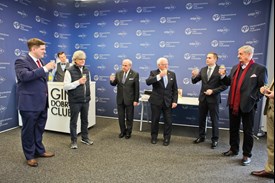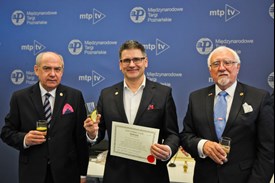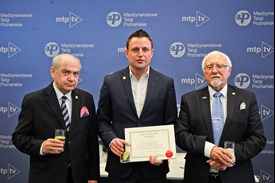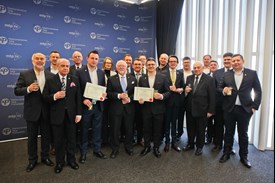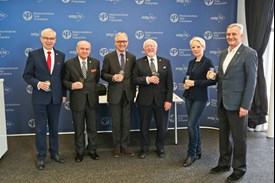 Welcome to 2018
New year, new opportunities! The Budma Fair was the opportunity for the first meeting of the Gin Dobry Club in 2018. Let the loud "Gin Dobry – First Today!" cry resound again at the Fair!
We are very pleased to welcome new members of the Club.  Krzysztof HORAŁA, CEO of Hormann Polska sp. z o.o. and Fokke MOEREL, partner in the Design Studio MVRDV, the Netherlands, a special guest at BUDMA, joined the Gin Dobry Club on January 31. A day later Sławomir GAWLIK, Director of Marketing at FAKRO Sp. z o.o., was initiated into the Club.
Welcome to the Club and we hope that we will have many occasions to meet!