We believe in the power of meetings, which is why we have been organizing them continuously for more than 100 years, bringing together people from all over the world. We value competence, hence there are as many as 100 trade fairs in our portfolio. We also like to have fun, and so we successfully organize large events for the enthusiasts of aviation, automotive industry, computer games and horse riding.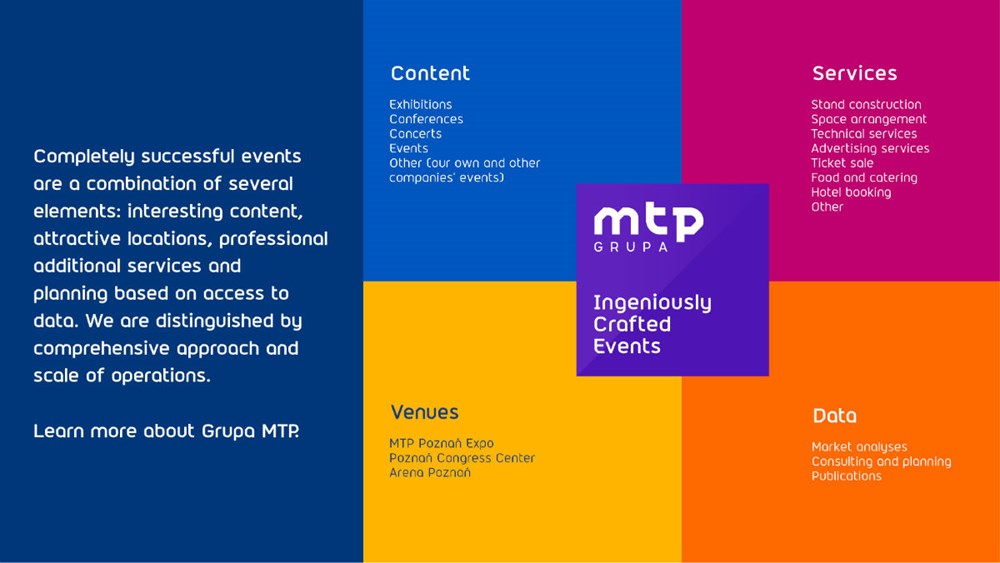 Over the years we have been the "Polish gateway into the world" and we have been primarily associated with the organization of trade shows. However, the scope of our activities is much wider.
Today, in addition to business exhibitions recognized throughout the world, we organize congresses, conferences, cultural and sports events, including mega-events, which annually attract over 1 million guests from all over the world.
What sets us apart is the significance, range and quality of the events we organize. We strive to create and deliver the most influential and interesting events for selected industries and on selected topics in Poland as well as in Central and Eastern Europe. These are the ones that decision-makers and participants want to attend and those that are remembered all year round.
We integrate the best 'content', attractive locations and a range of advanced services, making an event truly successful, from technical support, space arrangement, stand construction, catering services to market analyses, consulting and comprehensive marketing services. We have the best exhibition and conference facilities in the very heart of Poznan, but thanks to our experience and expertise we can organize events anywhere in Poland, indoors and outdoors alike.
Grupa MTP. Well-designed events
We have been associated with the organization of trade shows for nearly 100 years. Today, however, our field of activity is much broader and includes not only fairs, but also mega-events, concerts, sports competitions, corporate meetings and many complementary services that companies and participants need in order to run their businesses, promote themselves or simply have fun.
We are not bound by the venue or theme of the event. The only thing that matters is the idea and its implementation. In order to cover such a vast range of activities, we need to change the way we operate. That is why we are launching a new corporate brand, the Grupa MTP.
Today, Grupa MTP also means marketing services, fair stand construction, catering services, venue management and a conglomerate of such brands as Poznań Congress Center, IDEAEXPO.MTP, City Marketing of GARDENcity providing complementary services in the event organization industry.
Organization of trade fairs at the MTP Poznań Expo fairgrounds and in other locations
Our portfolio includes 100 brands. It also includes B2B events, aimed at professionals, and B2C trade fairs – large events and local festivals. They are attended by guests from all over the world, also thanks to the Hosted Buyers programme, a match-making project consisting in organizing business meetings of exhibitors and a selected group of commercial partners. It is worth noting that the most important trade fairs for Polish export sectors are held in Poznań. Examples? Meble Polska Furniture Fair (furniture), Polagra Food (food), Budma (woodwork), Motor Show, TTM (automative) and ITM (metal industry).
Supporting activities – training, publishing and marketing research
In our publishing portfolio, we offer six titles dedicated to such industries as e.g horticultural, angling or funeral industry. We keep in touch with our exhibitors also in the period between the fairs, and we can dynamically respond to their needs. The results of our efforts are congresses and training sessions organized, being a place where new ideas are born. We inspire and we become inspired ourselves. A significant support for our partners are reports and knowledge databases on Polish and foreign entities, prepared by the Infocredit company that we cooperate with.
Space arrangement, stand construction at MTP Poznań Expo and in other locations
The construction of modern stands and space arrangement at the MTP Poznań Expo fairgrounds and in other locations is dealt with by Idea Expo which features 30 years of experience, translating into nearly 6,000 fair stands built per year. Our portfolio includes both small system stands available for small businesses and complex structures built according to individual concepts for market leaders.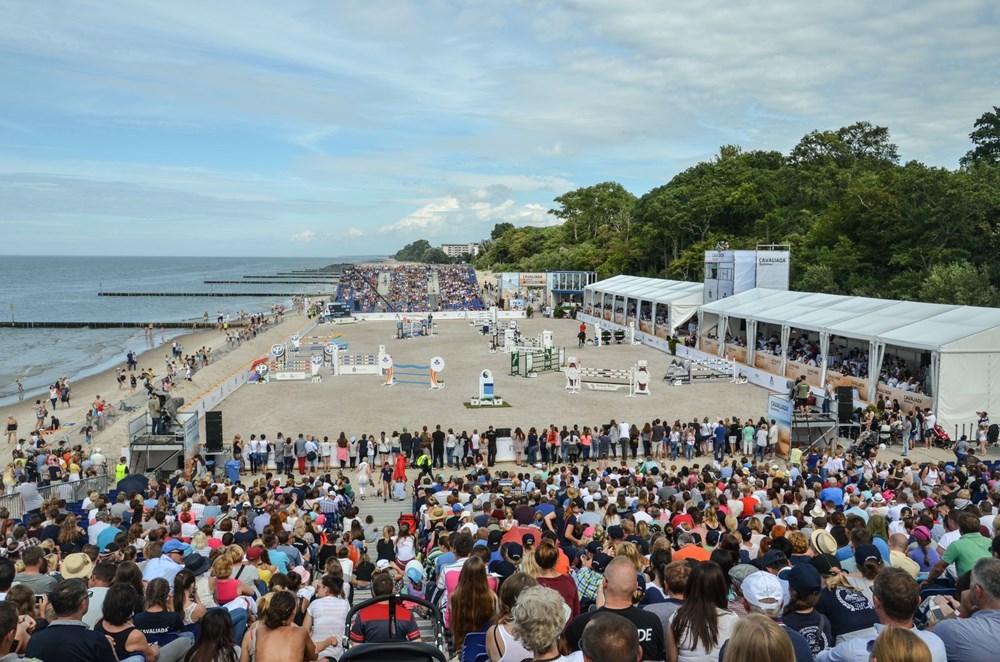 Venue Management – MTP fairgrounds management
We offer 15 spacious, air-conditioned exhibition halls, which create favourable conditions for business talks. We should also mention here the excellent banquet facilities, and the Earth Hal for 2,000 people.  Our open external area allows our visitors to park 2,000 cars. From 1 January 2018, we have been the operator of the Arena Sports and Entertainment Hall, which is a natural extension of our business. We take constant care about our exhibition space and we freshen it up on a regular basis.  Among our recent investments, it is worth mentioning the modernization of exhibition Halls 6 and 6A, modernization of Hall 4, or construction of a new entrance to the Garden City restaurant. Our most recent plans comprise the construction of a multi-level car park and further continuous opening up to the citizens of Poznań. In the near future, Hall 1 is to become a place of co-working and city meetings, while Hall 12 is intended to become an interactive museum of Polish economy and MTP Poznań Expo history.
Congresses and conferences – our own and PCC events
MTP is both an organizer and host of conferences, congresses, cultural, sports and corporate events.  In 2017, Poznań Congress Center organized 260 events. Currently, Earth Hall is occupied on average every third day in a year, and it needs to be booked four years in advance. In Poznań, and using the infrastructure of Grupa MTP, such events were held as the World FDI Congress, 24 International Congress of Political Science, National Assembly, or the United Nations Conference on Climate Change. In 2018, we will host such international scale events as the NATO Tiger Meet (a Rally of NATO Military Air Forces) or the Euroson Ultrasound Congress. For the year 2019 the Racing Pigeon Olympiad is scheduled, which will bring together 20 thousand pigeon enthusiasts from around the world.
Gastronomy
Gastronomy at MTP Poznań Expo means, on the one hand, modern Garden City restaurants with sophisticated interior design in Poznań Congress Center, and on the other hand catering services we provide. In the restaurants you can eat tasty food during the fairs, and in the period between the trade fairs you may organize a corporate event or family celebration.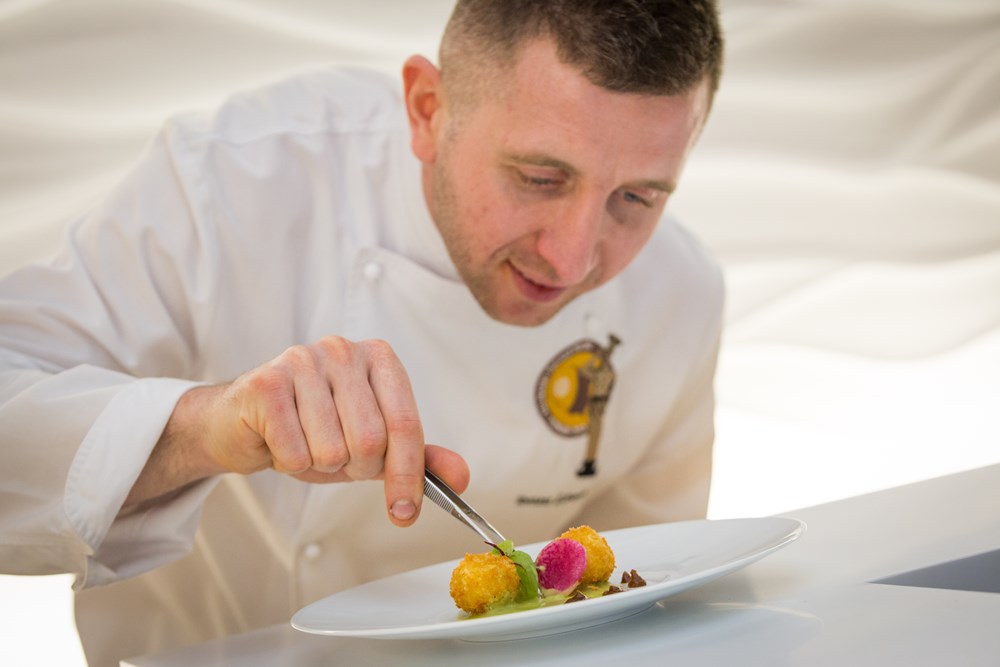 Marketing and market analyses
Grupa MTP is a modern company using web portals, applications and IT tools. We use cutting-edge tools to analyse and study the traffic concerning visits to our sites, and we provide comprehensive digital marketing services. We also organize online campaigns in social media, and we offer telemarketing and e-mailing services.  Our CITY Marketing brand provides outdoor advertising services, both in the area of the fairs and in public space.
Thanks to its infrastructure, experience in preparing large scale business and entertainment events, Grupa MTP can organize almost every event from beginning to end.