The Wings for Life World Run at MTP Poznań Expo
The Wings for Life World Run is a charity run for everyone. It is the primary fundraiser for Wings for Life, sharing the foundation's goal of finding a cure for spinal cord injury. Poznań is one of 8 flagship run locations (Germany, Japan, Croatia, Austria, Poland, Switzerland, Slovenia, Turkey).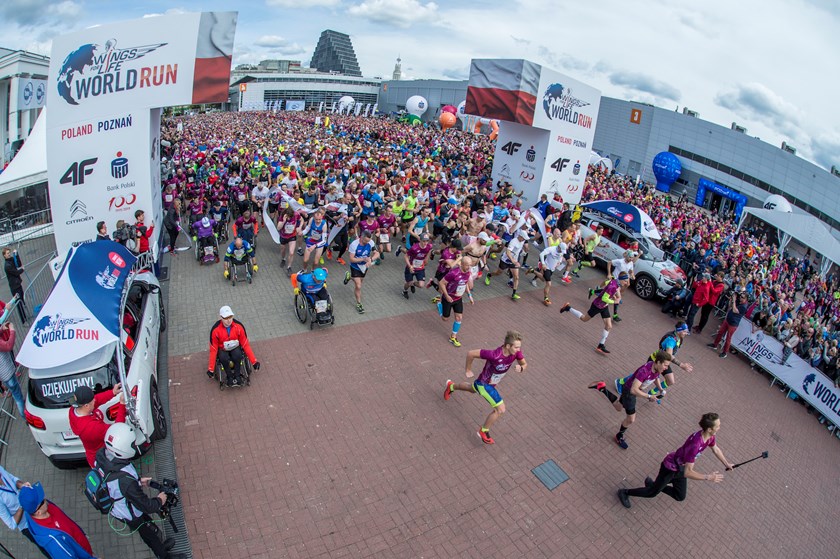 The start is simultaneous worldwide, at 11:00 am UTC. There is no traditional finish line – instead, 30 minutes after the start, the Catcher Car begins pursuit, motivating participants to go as far as they can until it passes them and ends their race. 100% of all entry fees and every donation go to spinal cord injury research and clinical trials, giving hope to those living with spinal cord injury. This is possible thanks to Red Bull and the Wings for Life World Run sponsors, which cover all administrative costs.
The start signal shows up all over the globe at the same time. Exactly 11am UTC. There is no finish line. Instead, 30 minutes after the start signal, the eponymous Catcher Cars start moving and overtake participants one by one, either in real or virtual terms. For those caught, the race is over. Relaxed runners, for example, will be passed at kilometer 5, while professional runners will be sweating it out until kilometer 60. A participant's result will not be a time, but rather the distance achieved. The last man and the last woman to be caught by the Catcher Car are the Global Champions. But the most important thing is to participate and help find a cure for spinal cord injury.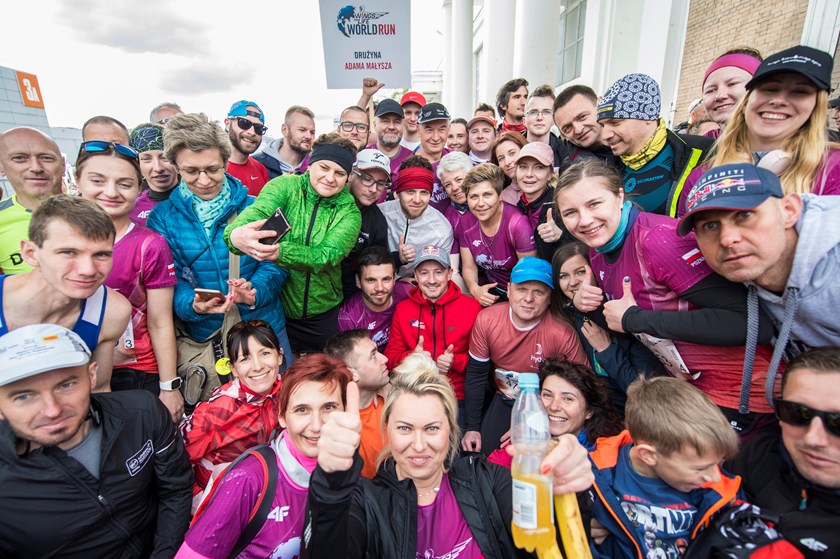 Traditionally, the participants of the run escape from a mobile "finish line", while their loved ones wait for them in the start zone (MTP Poznań Expo), following the competition on big screens and creating an impressive fan zone. The last Wings for Life World Run was held in Poznań in 2019. After a two-year break, runners will return to the starting line. Since the first edition of the run, the number of participants has increased from 1,000 to 8,000! From year to year, the starting list is always full and the limit is reached way before the race date.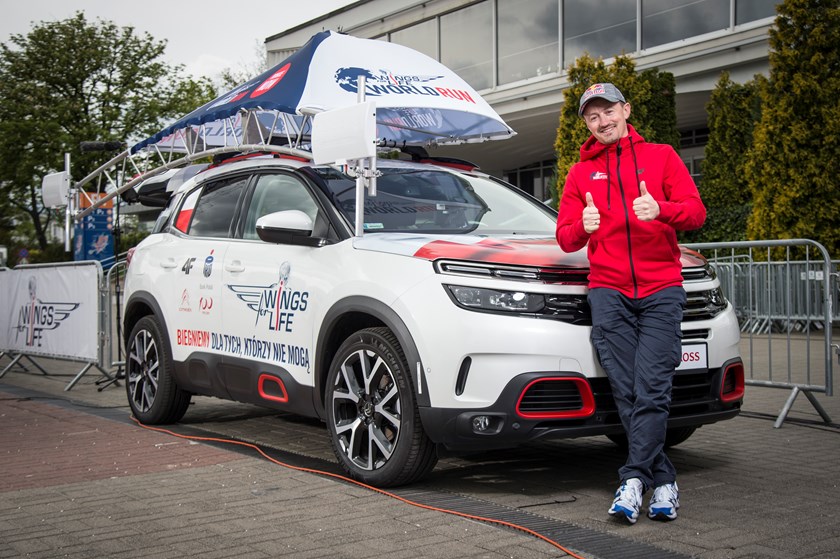 fot. Łukasz Nazdraczew